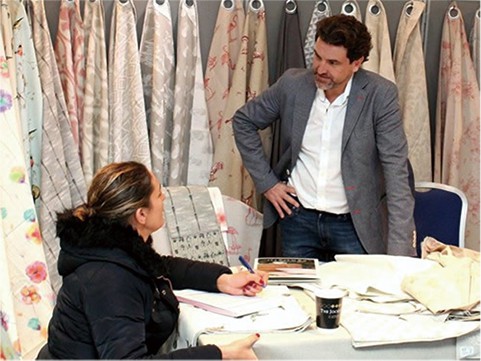 GIRONES is a family company with a long history in the textile sector, where its principal values are QUALITY, SKILL and CRAFTSMANSHIP. The company was founded in 1935 with the opening of a small textile shop in a village in Valencia (Spain) directed by José María Gil.
The hard work, strong commitment for quality, the constant growth and desire for improvement, were the main points for the creation of the brand Girones.
Nowadays, GIRONES is a company that encompasses modern technology and contemporary design, while it preserves the craftsmanship, quality and skill in their products, the result of effort that José María Gil embarked once 80 years ago.
HIGH QUALITY PRODUCT
Thanks to new technology and the desire for innovation of our company, resulted in the shift to fully automated looms and internal yarn production, which led to the opening of a new factory to satisfy the great demand of the Spanish domestic market and the continued growth of the foreign market.
Working with the best professionals and designers all over the world, GIRONES uses its wide range of textures, original designs, quality materials and traditional craftsmanship to share with the world the pleasant sensation of a high quality product.